"Going on a business trip means for some people just getting in and out of a strange city as fast as possible. For others is a challenge: an exciting opportunity to escape the common day, discover new places, meet people of different nations and learn more about the world in which we live."
Business Trip Friend is a unique database offering you - discerning executives & (not only) business travellers - tips to make your trips enjoyable and easier. You will find here quickly a very good selection of:
Hotels - only 5 or 4 stars superior hotels
Restaurants - only restaurants offering finest cuisine or stylish pubs
Nightlife - great music clubs and bars
VIP Companions - only agencies with TOP class ladies or independent TOPcompanions
Guides, Interpreters, Transfer services - only companies offering reliable, excellentservices
Sights & culture - attractions, theatres and other point of interests which are value tovisit in major cities of Europe.
The exceptional Business Trip Friend is "an alive organism" where you can daily find something new. Furthermore, I would like to mention the BLOG "3 nights in..." from my journies around the world, which was created in 2015.
You can write reviews to any kind of item which you will find in the Business Trip Friend. And, of course, you can write comments to each blog or to send me a message by e-mail.
About Renáta Jirasova, the founder of BTF and Blog 3 nights in...: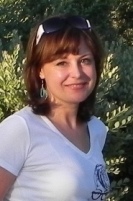 I was born in Czechoslovakia when the Western and Eastern Europe was devided by the "Iron Curtain". In that period it wasn´t allowed to travel to Western countries and I felt like in a cage. Our border was opened in 1989, after the so-called "Velvet revolution" and finally I could discover the pleasure of travelling.
I enjoyed this new opportunity so much that I decided to study the Tourism at the University in Prague. After graduation I started working for an international company and also I met my foreign life partner - frequently travelling executive. Since then (thanks to him and my job) I have visited many countries of the world and I have found a lot of new friends (mostly business people from the USA but also from Asia and Europe).
When my US and Asian friends travelled to Europe, they always asked me if I can advise them what to see, where to stay, where to go in the evening.... Due to this reason I started collecting useful information for them and on the basis of reciprocity I asked them about their tips, which I collected. Later I decided to share my knowledge and my database with everybody and I have created this portal also for you.
My dear business travellers, I wish you not to be always swamped with work and at least from time to time I hope you can enjoy a day with something special because our life is not only work! I hope that our Business Trip Friend will be stimulating for you and you will find here meaningful information which will allow you to discover new places and to learn more about the world in which we live...
Bon voyage!
Yours sincerely
Renáta Jirasová
What´s new
Join us on Facebook!